District Wide Broadcast Message
Welcome to Margaret G. Scotten Elementary
Scotten School
is a wonderful place for students to learn. We provide a rich education that integrates
visual
and
performing arts
and
technology
into the state standards. Our teachers and support staff are friendly and very experienced in working with children.
Scotten
students receive rich instruction through classroom programs by their teachers as well as visiting artists and enrichment programs during and after school. We have hands on art,
martial arts
,
Hip Hop dancing
,
Japanese drumming
and even a
climbing wall
. Our
Cross Country
team successfully hosted 17 schools at our 3rd annual invitational meet last year. What great families and staff we have who are so willing to help whenever and wherever needed to deliver such strong programs to our students.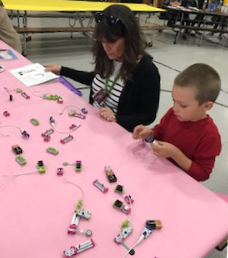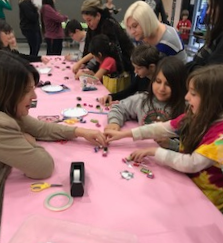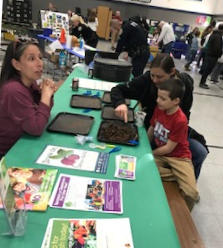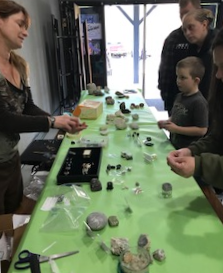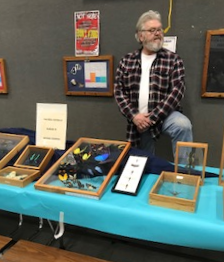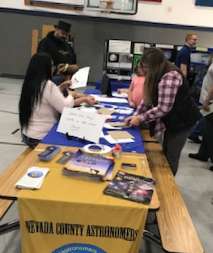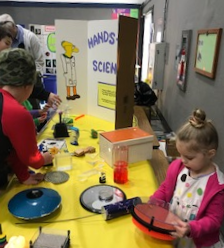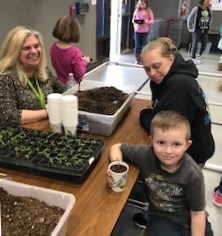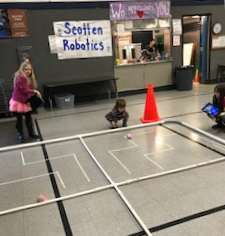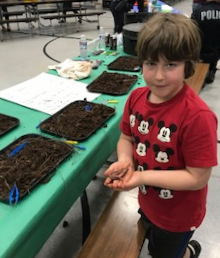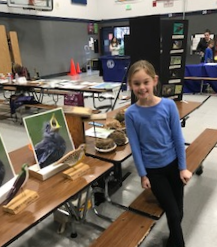 1st-2nd Grade Minecraft Club 2019 kicked off with great success. With storyboards the kids collaborated to create their Projects!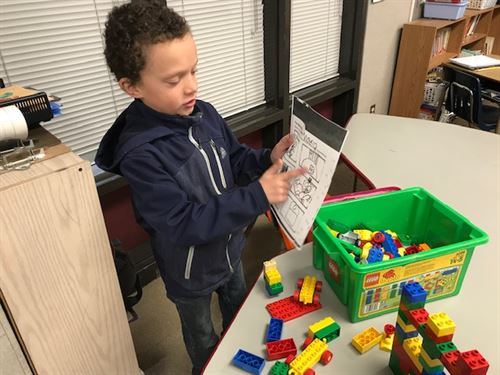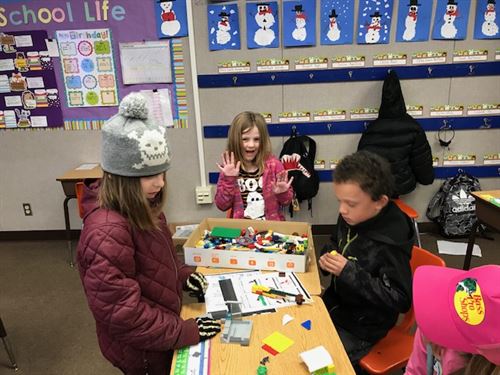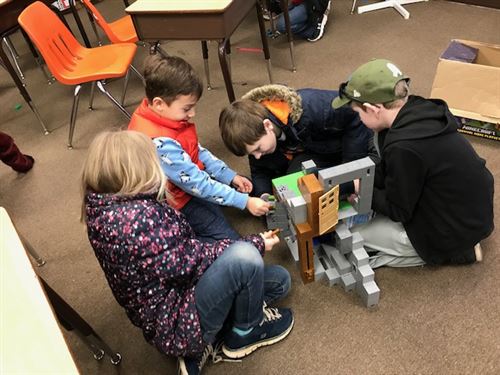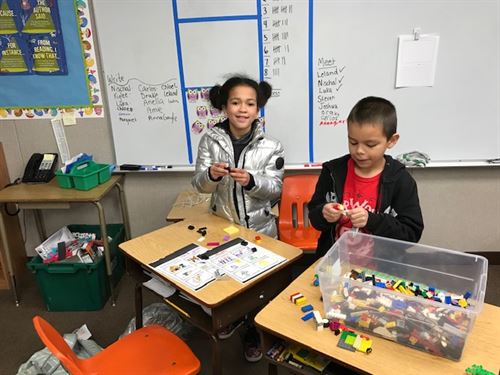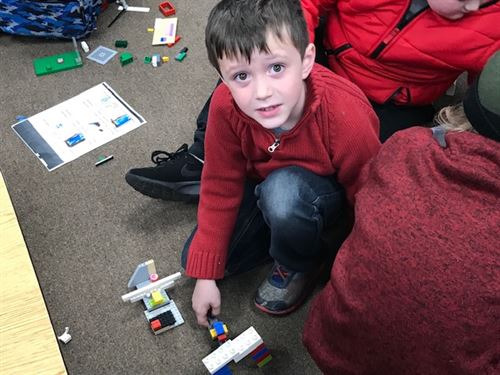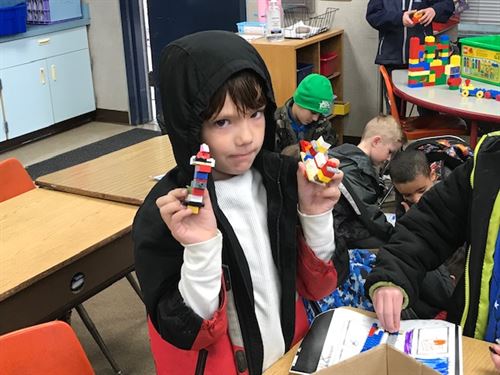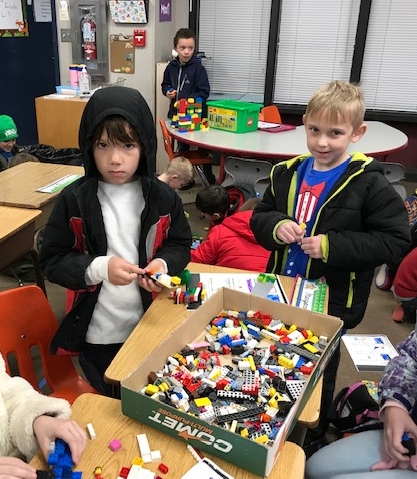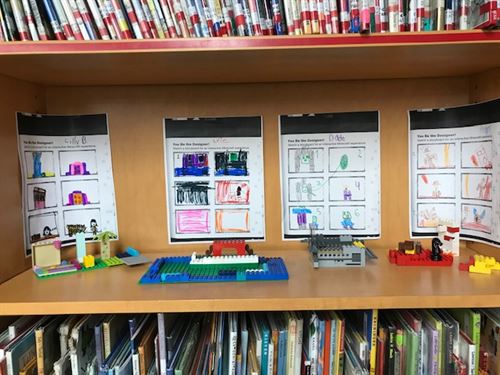 Mrs. Schug's TK and Kindergarteners are having fun catching snowflakes on their tongues. On another day they're off on a field trip to the Wild and Scenic Film Festival.

Go To Top of Page
2019 Bird Club brings lots of knowledge and fun projects to the Scotten students. Mrs. Netherwood and guest speaker Mr. Jim, from the Autobahn Society, teach the kids about foods and habitats of our beautiful local birds. Here they are making Suet bird feeders that Mr. Jim has prepared and brought in for them to make. Lots of bird watching is happening.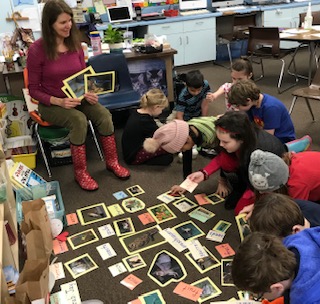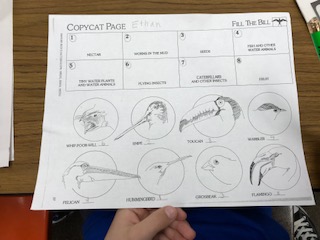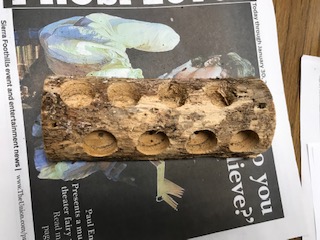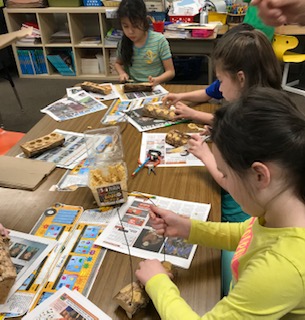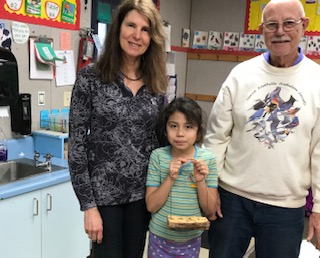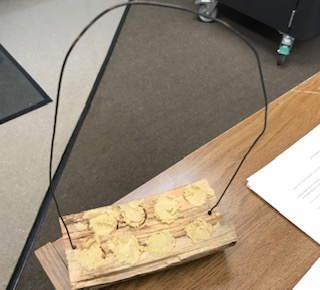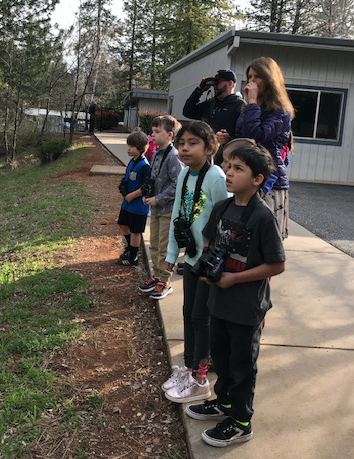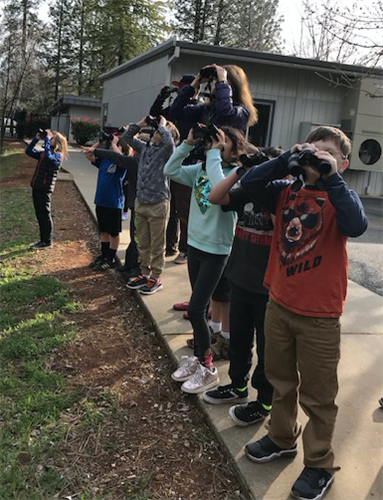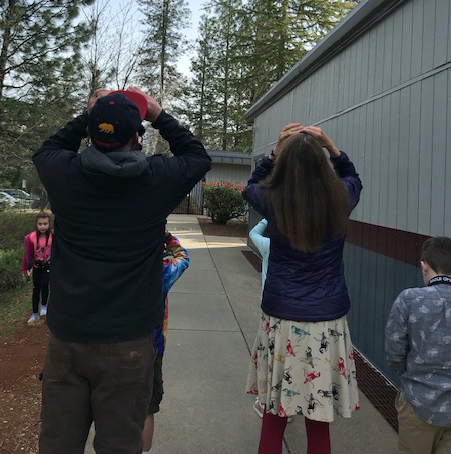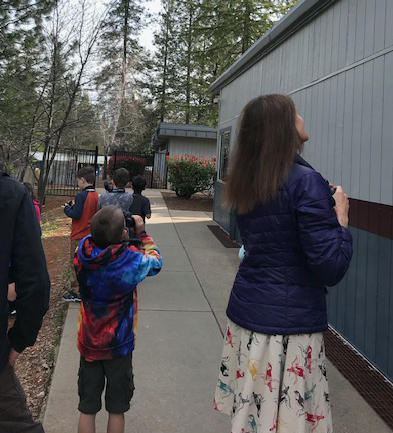 Mrs. Philipps 2nd Grade Class each year works on a week long writing project.
They write about someone special in their life. After they read it in class and it has been displayed on the bulletin board both the heart and special writing is given to the special person they wrote about!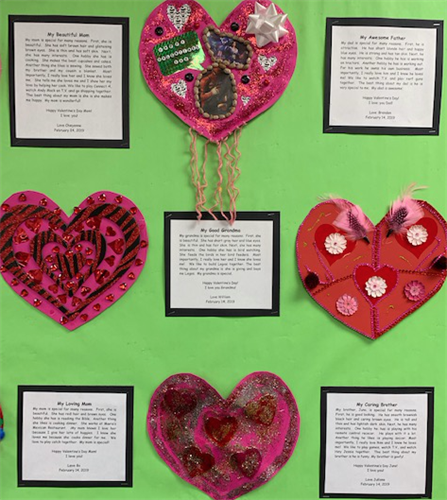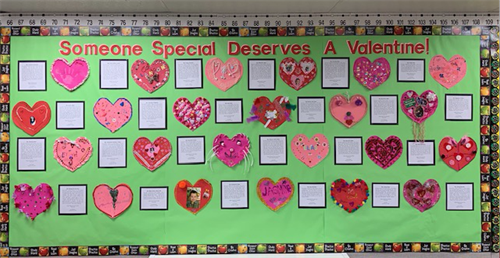 2019 Robotics/Coding Club is now off and going strong.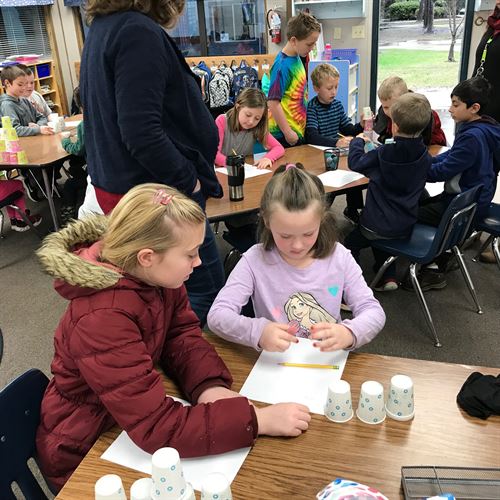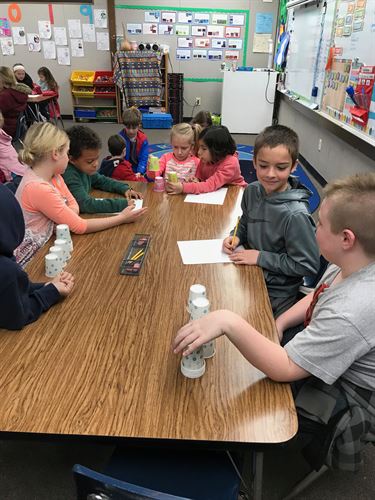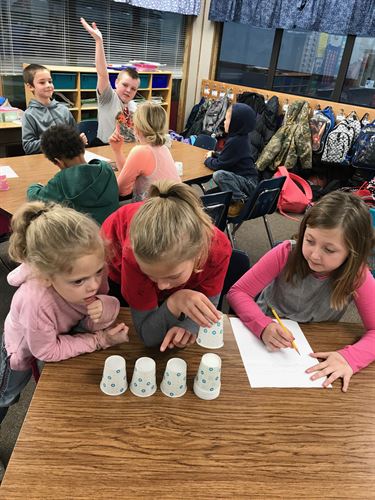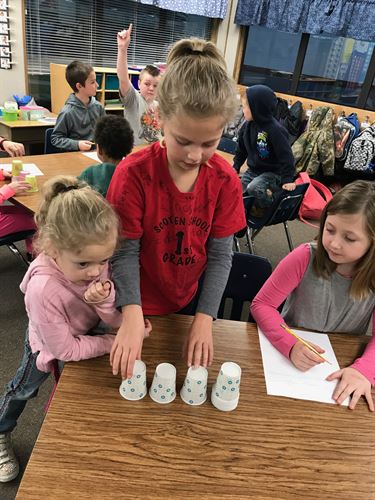 Mrs. White's 1st Grade Class celebrates the 100th Day!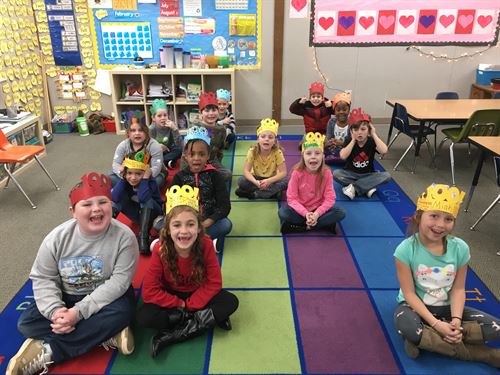 Now they read a 100 words!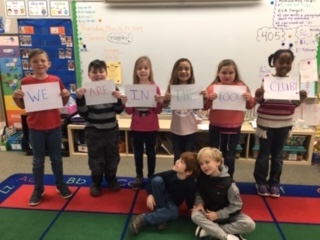 GVPTC Put on another Wonderful, Fun Packed Family Bingo Night 2018

Go To Top of Page
Mr. Dixon's 4th Grade Students take an Annual Yuba River Rafting Trip

Go To Top of Page
Scotten's Staff of Jellyfish have invaded!

Go To Top of Page
Scotten's 2018 Cross Country team worked out hard in all weather.

Go To Top of Page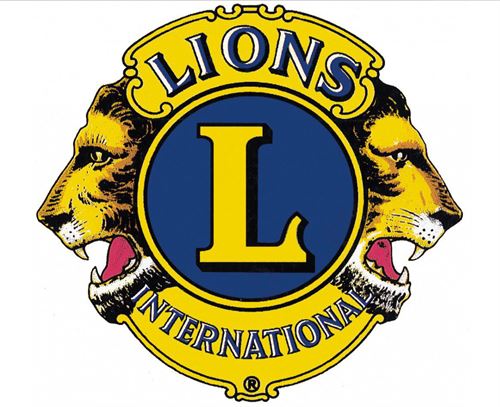 Lyons Club awards the 2018 winners of a Kindle Fire to a lucky reader in each grade.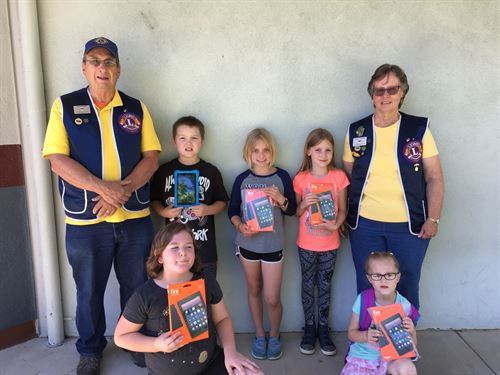 The reading award winners are kindergartener-Lalana Stam, 1st grader-Kaileeha Stafford Carroll, 2nd grader-Amie Conely Winegar Rogers, 3rd grader-Josie Anderson and 4th grader-Izaia Hinmam.
Our Bonus award winner is 3rd grader-Amedeus Sharp, not pictured.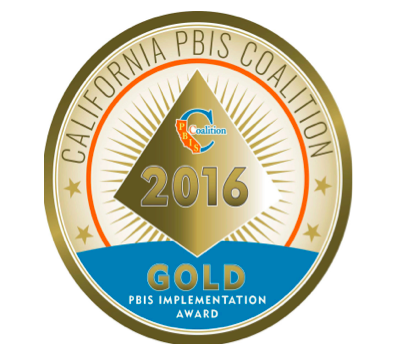 uses the

Positive Behavior Intervention System
in order to create a safe and production learning environment for the students and staff. Our school has earned the distinction of Gold level for 2016. We look forward to continuing with this model and improve upon it as we go.

Scotten School has earned the distinction of Silver level for 2017. We look forward to continuing with this model and improve upon it as we go.
"Turkeys Go on Strike" was sung by Mr. Dixon's 4th Graders, Mrs. Johnson's 2nd Graders and Mrs. Schug's TK class when they visited the "Bret Hart Retirement Inn."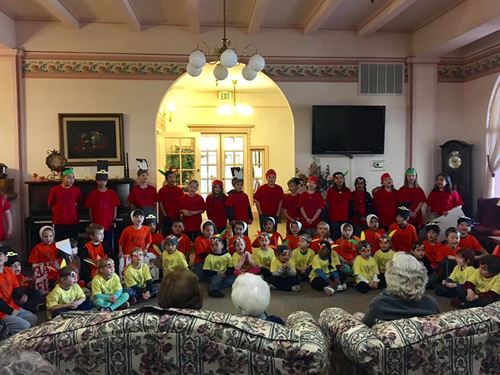 Students at Scotten have opportunities to work together on STEAM projects like this one with Mrs. White's and Mrs. Gammelgard's classes, designing boats that can move with wind power.

Go To Top of Page
On a rainy day the last week of school Mrs. Schug's TK class and Mrs. Johnson's 2nd grade class got together to create a STEAM project to make water slides. The kids were told 6 people needed a way to the top of a slide, their slide needed to have a curve and the 6 people must reach the bottom safely without touching each other.

Go To Top of Page
What's New
PLEASE...don't forget to turn in BOX TOPS!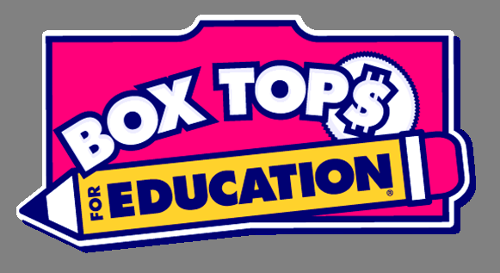 Help your Schools Library get new books!
2018 NCAL Cross Country Schedule

Mr. Dixon's 4th graders and Mrs. Johnson's 2nd graders worked all week to perfect their coding skills.