District Wide Broadcast Message
Welcome to Margaret G. Scotten Elementary
Scotten School
is a wonderful place for students to learn. We provide a rich education that integrates
visual
and
performing arts
and
technology
into the state standards. Our teachers and support staff are friendly and very experienced in working with children.
Scotten
students receive rich instruction through classroom programs by their teachers as well as visiting artists and enrichment programs during and after school. We have hands on art,
martial arts
,
Hip Hop dancing
,
Japanese drumming
and even a
climbing wall
. Our
Cross Country
team successfully hosted 17 schools at our 3rd annual invitational meet last year. What great families and staff we have who are so willing to help whenever and wherever needed to deliver such strong programs to our students.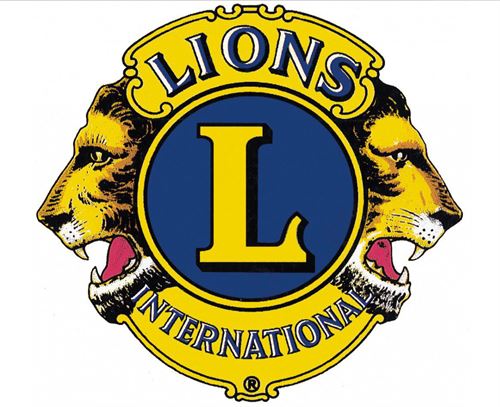 Lyons Club awards the 2018 winners of a Kindle Fire to a lucky reader in each grade.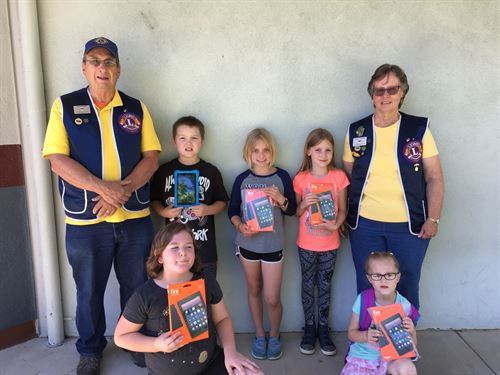 The reading award winners are kindergartener-Lalana Stam, 1st grader-Kaileeha Stafford Carroll, 2nd grader-Amie Conely Winegar Rogers, 3rd grader-Josie Anderson and 4th grader-Izaia Hinmam.
Our Bonus award winner is 3rd grader-Amedeus Sharp, not pictured.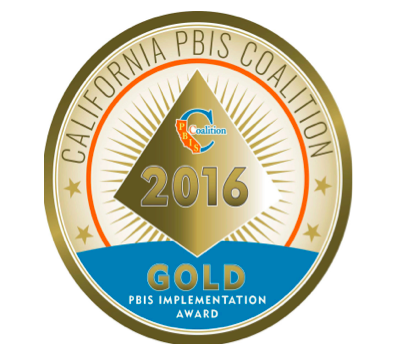 uses the

Positive Behavior Intervention System
in order to create a safe and production learning environment for the students and staff. Our school has earned the distinction of Gold level for 2016. We look forward to continuing with this model and improve upon it as we go.

Scotten School has earned the distinction of Silver level for 2017. We look forward to continuing with this model and improve upon it as we go.
"Turkeys Go on Strike" was sung by Mr. Dixon's 4th Graders, Mrs. Johnson's 2nd Graders and Mrs. Schug's TK class when they visited the "Bret Hart Retirement Inn."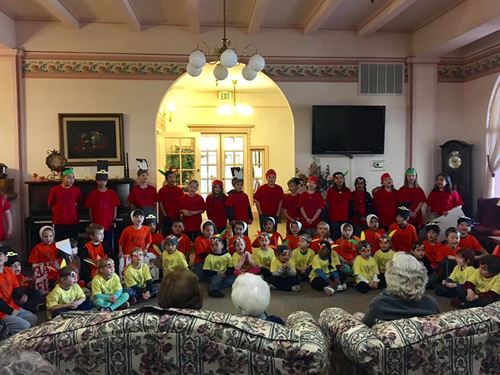 Scotten School's Robotics at the Fair 2017

Go To Top of Page
Nevada County Fair's Entry Award Winners 2017

Go To Top of Page
Students at Scotten have opportunities to work together on STEAM projects like this one with Mrs. White's and Mrs. Gammelgard's classes, designing boats that can move with wind power.

Go To Top of Page
On a rainy day the last week of school Mrs. Schug's TK class and Mrs. Johnson's 2nd grade class got together to create a STEAM project to make water slides. The kids were told 6 people needed a way to the top of a slide, their slide needed to have a curve and the 6 people must reach the bottom safely without touching each other.

Go To Top of Page
What's New
Back to School Night 2018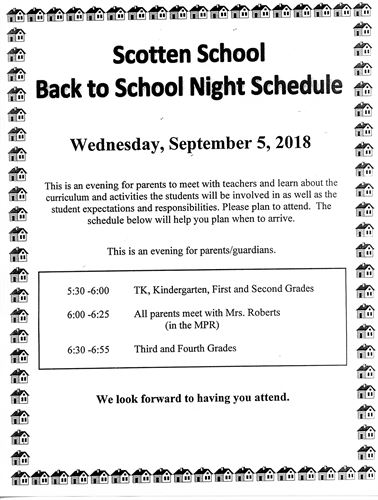 PLEASE...don't forget to turn in BOX TOPS!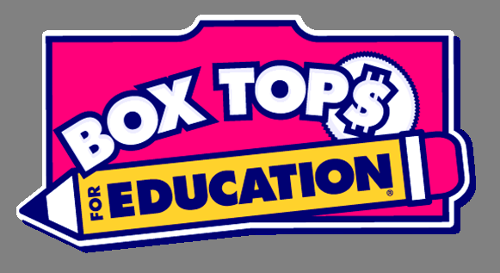 Help your Schools Library get new books!
2018 NCAL Cross Country Schedule

Power of Positive Parenting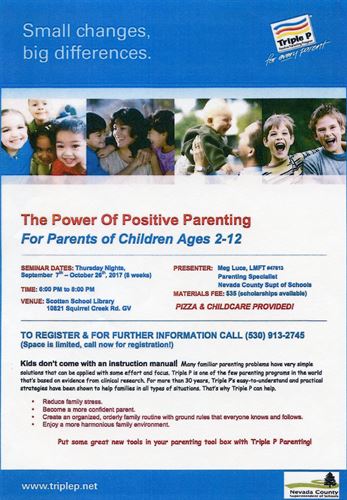 Support and Education Group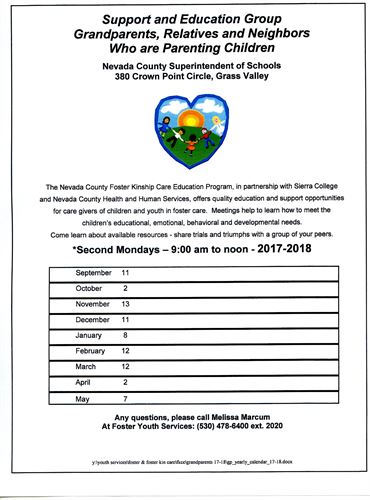 Nevada County Indian Education
and Native Tanf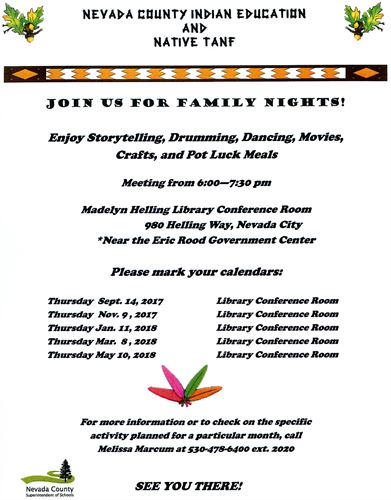 This year's Muffins with Mom was a wonderfully successful event. Here on Sept. 20th Moms, grandmas, aunts and other motherly role models brought their kids to have a treat. This event is sponsored by GVPTC.
Donuts with Dad a huge success! Dads, grandpas, uncles and other father figures brought their kids to Scotten's Multipurpose Room on Wednesday Oct. 4 for Dads with Donuts.The event brought male role models to connect their kids and Scotten. It was an event that people can't stop talking about! Nevada County Consolidated Fire, along with the Nevada County Sheriff's Office, joined and had treats with our Students. This event is Sponsored by GVPTC.
Mr. Dixon's 4th graders and Mrs. Johnson's 2nd graders worked all week to perfect their coding skills.